Fishing Reports
2002
by Capt. Rick Morris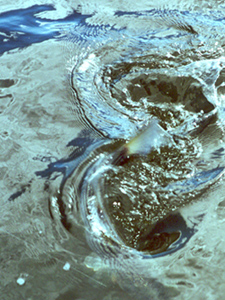 May 19, 2002
The stripers are now pouring into the Saco river. I fished from the rock pier two hours after dead low tide and landed a nice 20" schoolie striper. Try a chrome popper or some top water jerk baits for artificials and blood worms for live bait. Angling a fly? Try a clousers with silver flash. Good Luck and let the season begin.



May 24, 2002
Stripers have hit the Sheepscot and Kennebec Rivers in significant numbers. In a 5 hour trip we landed 12 fish the largest fish 32". Not bad at all for this time of year. Every day more and more fish are pooring in. Expect the stripers to be in full force by the 30th. Top water is not so hot right now so try some small rubber baits for the spin casters. On the fly try some clousers deep. A dark blue back with a white bucktail bbody seemed to do the trick.



June 1, 2002
The Kennebec has been lighting it up on the out going tide. Lots of stripers in the rivers. They have made their way up to the Andro. River and are found in heavy schools below Bath as well. Not a lot of surface action so rudder shads seem to be the way to go.



June 2, 2002
Kennebec River has been heating up more and more with each passing day. Today I had a party of 4 and they landed 78 stripers. All the stripers on the surface were schoolie size but a few larger fish were taken down deeper in the 15' to 20' range. They were taking a popper here and there but it was the 4" rubber shads that really kicked ass! Ther bulk of the school that we stayed with were all south of the bath bridge and stayed active on the surface for 6 or 7 hours. However, drifting over the same spots continued to produce fish. On the fly try either a half and half or a green clouser with a black back. Bunny's lit it up too! Tight Lines.
Some early season Stripers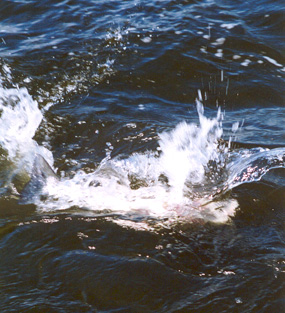 June 20, 2002
Fishing has been fantastic! There have been a great number of fish in the Kennebec spawning grounds. There has been a lot of surface action so sight casting has been hot. Stripers in this region have been hitting surface plugs and rubber shads. Remember that only one hook is permitted in these waters so be sure to remove one off your poppers. On the fly stripers are hitting on half and half's. Blue and white patterns and green and white seems to do the job. I prefer a floating line with a popper for some fun on the surface. Tight Lines.


June 22, 2002
Fishing was pretty bad for me on the Kennebec but the Sheepscot area has been holding strong. Fly casting today in the sun was a bit trying at times but the fish were certainly there. Stripers are tending to hold up on the edges of major drops in some faster moving currents. Some nice size fish are now making an appearance.


June 23, 2002
The stripers are on the move. On a rainy day like today the fish were on the surface every where. One could get a real sence of how massive the schools are by looking 1/4 to 1/2 of a mile in any direction and seeing repeated surface action. Poppers were certainly the hot ticket today. With 3 passengers on an 8 hour charter they landed 50+ stripers. On these overcast rainy days something bright seems to produce more action. Keep in mind that stripers hit the head of a popper not the tail like bluefish do. Not a bad idea to leave your front treble on and just clip the points off your rear treble leaving the bucktail for a tail. You will have more hook ups! Tight Lines


June 23, 2002
A little slow to start off today. We hit the rivers at 11:00am and did not see a fish on board until 1:30pm. Then as the tide droped the fishing just heated up. Bait were pushed off the flats and into the channels where the schools of stripers waited. Surface action was seen from great distances. Poppers are still producing well. Those overcast days may be cool but it does make the fishing hot hot hot! Tight Lines


July 1, 2002
First day for live bait in the Kennebec watershed area. Mackerel are easy to come by and are located near shore at the mouth of the rivers. Look for shelves that come up from deep water to 20 feet. Sabiki rigs work the best. Try neon colors. Striper fishing just gets better and better. The water temps are a bit cooler than last year at this time making the stripers a little more active when hooked up. I've seen a lot of stripers clear the water several times after being hooked. Very rare! Stripers are getting much larger as well. I have seen 30+" fish regularly and a few 40+" fish are being released as well. Looks like the season is really shaping up. Tight lines