True North Guide Service
The Striped Bass and Bluefish Specialist!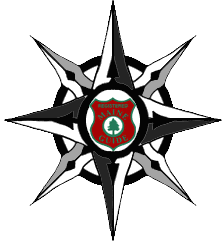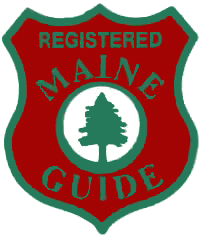 Capt. Rick Morris
(207) 329-2992
(207) 774-3123

truenorthguide@yahoo.com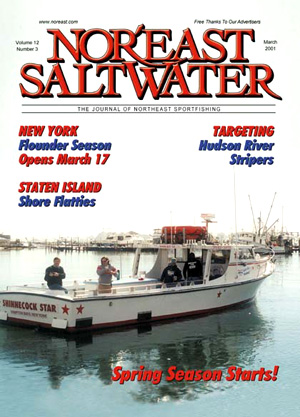 "Spring Invasion" Tips for spring stripers!
---
And the sea will grant each man New Hope...
- Christopher Columbus
---

Let TRUE NORTH GUIDE SERVICE navigate your way through Maine's most scenic rivers and waterways in search of the illusive great North American Striped Bass and Bluefish. Join Capt. Richard Morris aboard his brand new 21' Logic center Console and experience a true angling adventure. TRUE NORTH GUIDE SERVICE can bring your fishing adventures to a whole new extreme. Capt. Morris is an expert who specializes in artificial and natural baits. He has spent years studying the feeding and migration patterns of Maine's most sought after game fish.
Spend a full or half day charter with TRUE NORTH GUIDE SERVICE and
Catch the Fever, "You'll Be Hooked".
---
THE EXPERIENCE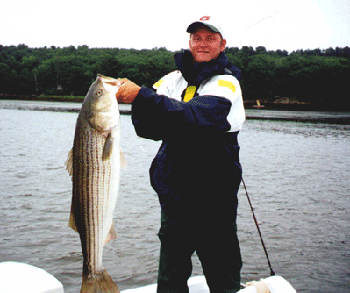 If hands on experience is what you're looking for thenTRUE NORTH GUIDE SERVICE is the charter for you. Anglers may take part in all aspects of the fishing experience. Your TRUE NORTH experience can range from spin or fly casting, drifting, or trolling chosen lures and baits, to adjusting lines, and setting hooks. Just imagine hearing the line peel off your reel as you watch for your rod to bend from the strain of a silvery silhouette that lurks just below the waters surface!
---
PORTS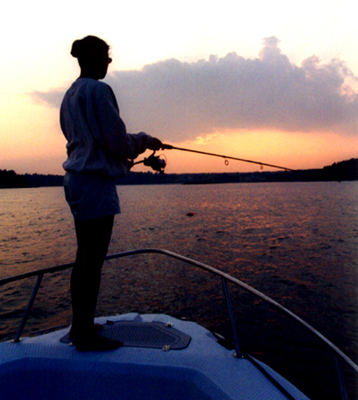 TRUE NORTH GUIDE SERVICE moves to where the fish are. Around the first of June to mid October is when fishing heats up on the Sheepscot and Kennebec Rivers. Capt. Morris grew up fishing on these two rivers. He learned strategies and fishinghot spots from generations of family sportsmen. He has learned secret spots that very few people know (to even) exist. He has logged close to one hundred stripers in just one day's trip. When the Stripers are on a feeding frenzy and break the waters surface in such magnitude that the river seems to boil, Capt. Morris is there.
TRUE NORTH GUIDE SERVICE welcomes you to join
TRUE fishing excitement.
PASSENGERS
TRUE NORTH GUIDE SERVICE is a private chartering service. We do not mix clientele. This allows anglers to enjoy their fishing experience with just friends or family. Capt. Morris ideally would like to limit the number of passengers to 2 persons, however, 3 persons can be negotiated.
---
FAMILY & SCENIC TRIPS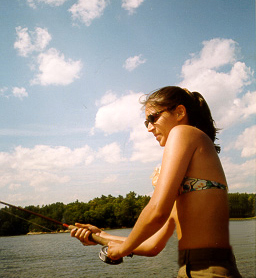 TRUE NORTH GUIDE SERVICE welcomes families and children of all ages. Bring the kids along and catch Mackerel, or "schoolie" Stripers on light tackle. Or pack a picnic lunch and tour the magnificent waterways of Maine's coastline. See Bald Eagles, Osprey, and various marine life. Visit small coastal villages such as Wiscasset, Boothbay Harbor, Five Islands, Bath and Popham. Tour some of Maine's most beautiful islands and view historic lighthouses and civil war forts. Maine is truly a family's vacationland. Up to 4 passengers can be accommodated on our scenic adventures.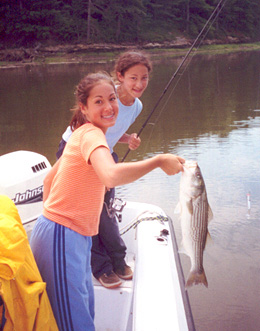 ---
WHAT TO BRING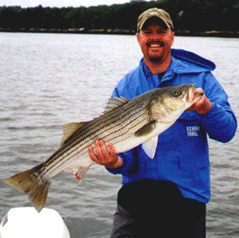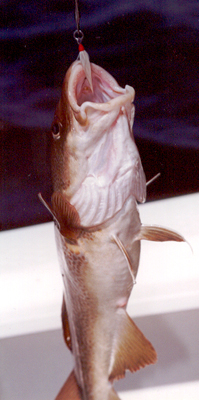 Cod
Please keep in mind that that while on the ocean the suns rays will reflect off the water increasing the need for sun block and sunglasses. As the saying in Maine goes, "If you don't like the weather just wait a few minutes", meaning that the weather in Maine can often be difficult to predict. Be prepared. Rain gear and warm jackets are always a good idea to have on hand. A camera may also be a good idea, (just be careful not to lose it overboard). Lunch and plenty of beverages are always important on both half day and full day charters. For those who are prone to seasickness be sure to take proper medication prior to boarding. Capt. Morris will allow beer or wine on board. However, hard liquor does not make for an enjoyable fishing trip.
---
RATES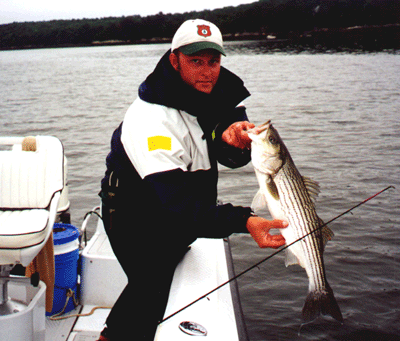 Half day charters = $250
Full day charters = $ 350
Evening charters are also available
Call today to book your reservation in advance. Charters fill up fast so don't be left fishing from the dock. (207) 774-3123 Or Leave A Message! e-mail us here at truenorthguide@yahoo.com

---
Helpful Links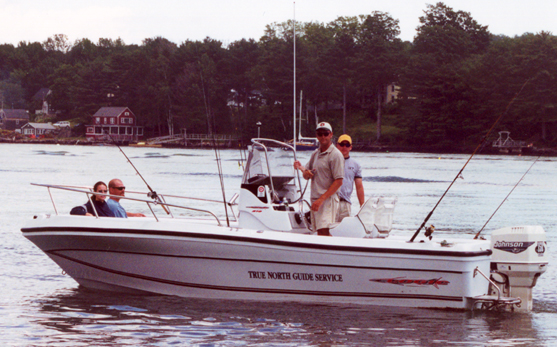 Photo Album 2000
Click Here
Helpful Links
Click Here
View My Guestbook
Sign My Guestbook
Member