True North Guide Service

Maine Striped Bass and Bluefish Angling. Saltwater fishing Charters on the Sheepscot and Kennebec Rivers.
PASSENGERS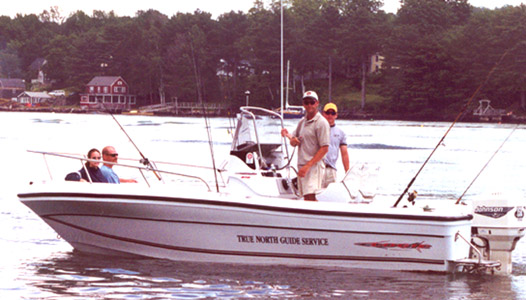 TRUE NORTH GUIDE SERVICE is a private chartering service. We do not mix clientele. This allows anglers to enjoy their fishing experience with just friends or family. Capt. Morris ideally would like to limit the number of passengers to 3 persons, however, 4 persons can be negotiated.
Home The Experience Ports Passengers Family Trips
Rates What To Bring Contact Info Photo Album